Antivirals versus coronavirus
In the fight against coronavirus, antivirals are as important as a vaccine. Here's where the science is up to.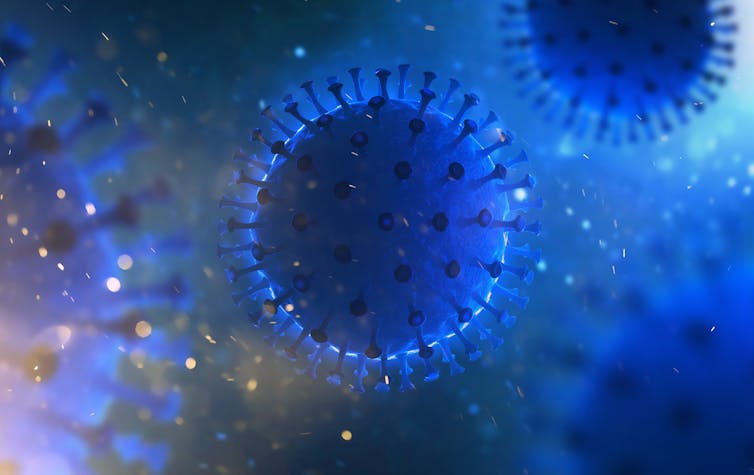 Shutterstock
While many scientists are working on developing a coronavirus vaccine, others are busy testing antiviral drugs.
Vaccines are generally only effective when administered prior to infection, but antiviral agents are important because they can treat people who already have COVID-19.
Here's an overview of antiviral drugs scientists are investigating for coronavirus.
---
Read more: How does coronavirus kill?
---
Targeting the copy cats
How do antiviral drugs work? First, it's important to understand the genome of animals and plants is composed of deoxyribonucleic acid (DNA), but viral genomes can also be comprised of ribonucleic acid (RNA). This is the case for SARS-CoV-2 coronavirus – the virus that causes COVID-19.
In order to replicate, an RNA virus needs to make more copies of its RNA genome. This means antiviral drugs which block the copying of RNA genomes can potentially help treat COVID-19 patients. These drugs are known as RNA-polymerase inhibitors.
---
Read more: Here's why the WHO says a coronavirus vaccine is 18 months away
---
These types of drugs have successfully cured people of chronic hepatitis C – another RNA virus infection.
But not all viral RNA polymerases are the same, so the drugs that work for hepatitis C virus will not necessarily work for human coronaviruses.
Favilavir is an RNA polymerase inhibitor drug scientists are currently trialling against coronavirus.
Continue reading at UTS Newsroom: Antivirals versus coronavirus
Byline
Lisa Sedger, Senior Lecturer, Head of the Viruses and Cytokine Biology group in the School of Life Science, University of Technology Sydney